Honeycomb backed stone architectural cladding panels are a fantastic alternative to natural stone panels. Here is why.
Natural Stone Architectural Cladding Panels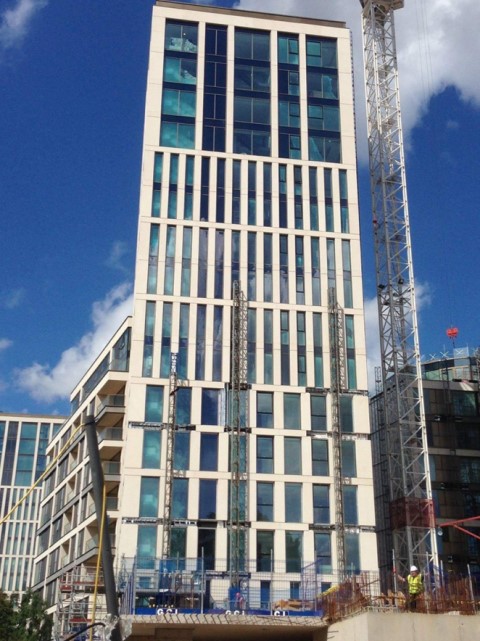 Natural stone cladding can add a great deal of beauty and elegance to both the interior and exterior of any building. There are, however, several considerable drawbacks to the use of natural stone panels:
Their sheer weight often makes use impossible due to building load restrictions.
Heavy raw material usage is detrimental to the environment and raw materials can be somewhat expensive.
Naturally quite brittle and fragile, solid stone panels are also highly susceptible to damage during transport and installation. This can further add to the overall cost of an installation.
What's more this natural fragility can be quite dangerous once the cladding is in place. Stone cladding is typically fixed to surfaces via mechanical anchors. This is achieved by:
Drilling into the panels
Inserting supports (stainless steel rods)
Securing the rods with resin
Fixing these anchors to the building
The problem with this is that in the event of an explosion or impact, the anchors may well stay intact, but the stone panels will shatter, catapulting hundreds of sharp stone fragments into the surrounding area. This, of course, can not only cause yet more damage but also endanger people's lives.
Danger of Cheap Cladding
To circumvent the financial issues of solid stone cladding, builders/architects occasionally opt for cheap composite stone options. This can, however, have devastating consequences…
We all witnessed the devastation caused by the fire in Grenfell Tower, a 24-storey North Kensington block of flats in June 2017. The rapid spread of this fire, which caused 72 deaths and seriously injured over 70 others, is now thought to have been contributed to by cheap, flammable cladding.
Basically, cladding can create cavities. In some cases, these cavities can, unless adequate fire barriers are installed, draw flames up (by causing a 'chimney effect') and into the cavities. In the case of Grenfell Tower, this effect was further added to by the cladding's highly flammable polyethylene core. These factors were also thought to have contributed to the tragic high-rise fires in the UAE.
Aluminium Honeycomb Backed Stone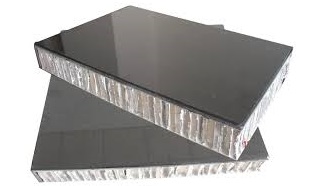 Consisting of 3 to 5 mm thick stone veneer backed by aluminium panels and an aluminium honeycomb core, our decorative architectural panels offer several advantages over solid stone panels:
Cost-Effectiveness – Significantly reducing usage of raw materials (a block of stone will yield more panels of veneer than solid stone panels), these panels are less expensive than solid stone, while simultaneously minimising use of natural resources.
Weight – Significantly lighter than solid stone cladding, aluminium honeycomb core panels can be used in applications where weight limitations prohibits use of solid stone.
Strength – Considerable stronger than natural stone due to their aluminium backing (which has been independently tested for strength), these panels offer increased impact resistance, which means they are not as susceptible to damages during transportation/installation. They are also less likely to shatter in the event of an explosion/impact.
Ease of Installation – Suitable for interior & exterior use, they can be installed quickly, easily and more secure than solid stone panels.
Safety – Independently tested to UK & ASTM standards (testing included fire testing), aluminium honeycomb core panels are fire resistant, which makes their use significantly safer. The intensive testing our honeycomb backed real stone panels have undergone also included tests for:
Accelerated Ageing: PASS
Freeze Thaw: PASS and
ASTM E84 and BS476 Parts 4, 6 & 7: PASS
Providing exceptional flexural strength and design flexibility, they also offer improved resistance to both moisture and corrosion.