Introducing our patented polymer reinforced natural stone. Same stone, same appearance but with less weight, easy to fix and with considerably reduced in place costs compared to 2cm stone slabs.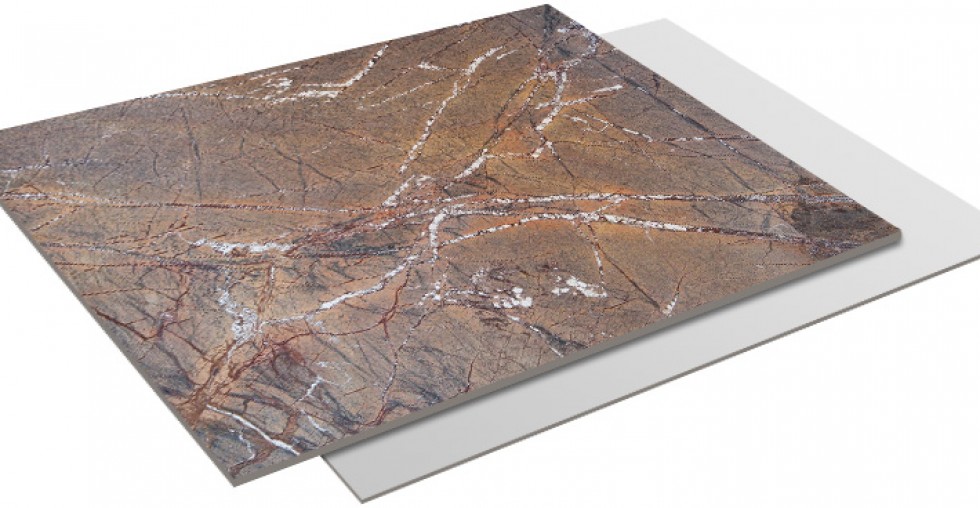 Reduced weight, reduced installation times, reduce in-place costs.
Weighing only 13 kilos per square metre.
Only 13mm thick.
Large slab sizes eliminating the need for grouting.
Waterproof construction.
Can be fixed directly over existing finishes with adhesive.
Process can be applied to almost any marble, granite or onyx.