Corporate image branding is all about creating a professional, stylish image for your business. Allowing you to bring timeless style and elegance to your offices, showrooms and/or reception areas, corporate branding with Lightweight Stone is the ideal solution.
Corporate Image Branding
Your business' corporate image is how the public (potential clients/customers, suppliers, etc.) perceive your brand. While much of your corporate branding is based on telling the public what kind of business you are through advertising and marketing, the appearance of your showrooms, reception area and offices also plays an important role…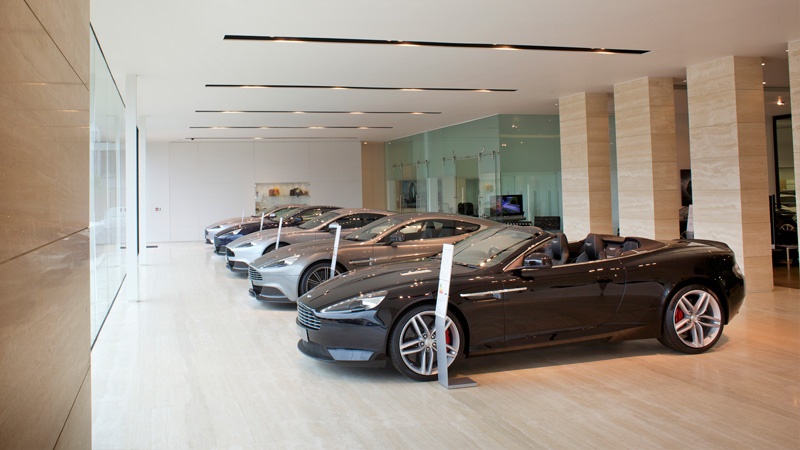 First impressions matter, and how visitors perceive your premises will go a long way towards the opinion they form about your company. A stylish, elegant and professional looking reception, office and/or showroom will invariably create a favourable first impression – and this is where Lightweight Stone panels come into play…
Lightweight Stone Panels
Lightweight Stone panels are created by bonding thin stone veneers (typically not exceeding 5 mm in thickness) to honeycomb cores. This bonding process provides our panels with a flexibility and strength that is superior to that of solid stone panels with a standard thickness of 2 cm.
Significantly lighter, stronger and more flexible than solid stone, these panels:
Reduce raw stone usage while at the same time ensuring greater consistency in tone and pattern throughout larger installations and minimising the risk of accidental damage (natural stone panels are prone to cracking, chipping and scratching both during transport and installation) – which serves to substantially reduces material costs.
Are easier to handle and can be installed quickly & easily over existing surfaces by use of an adhesive (without dust/mess or 'making good'). Removing the need to carry out expensive preparation work and speeding installation, this significantly reduces installation/labour expenses.
Can be easily applied to walls, ceilings and doors; furniture and more (including MDF & stud work) even in locations where weight restrictions would prohibit use of solid stone.
In a nutshell, Lightweight Stone panels are the ideal, most cost-effective solution to your corporate image branding needs.
Corporate Branding with Lightweight Stone
Available in an extensive choice of timelessly elegant, stunningly beautiful patterns, colours and finishes, Lightweight Stone panels allow you to imbue your corporate offices, reception area and/or showrooms with an air of style, professionalism and success.
To learn more and/or discuss your vision of the perfect corporate image with one of our helpful, experienced specialists, please do not hesitate to get in touch by telephone: 0203 292 0616, online or by e-mailing us: sales@lightweightstone.co.uk today.