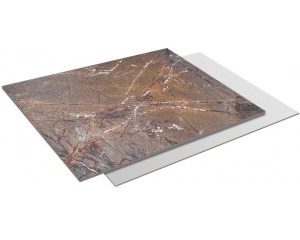 18 Nov

Lightweight Granite Stone Panels vs. Natural Granite Panels

Lightweight granite stone panels are an ever more popular alternative to solid natural granite panels. Here is why.
Natural Granite Panels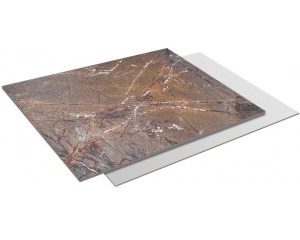 Natural granite is comparatively expensive and the cheapest way of using this type of stone is generally in the shape of tiles. These tiles are typically available in sizes including 305 mm x 305 mm; 450 mm x 450 mm and/or 600 mm x 600 mm and generally come in thicknesses ranging from 10 mm to 15 mm.
As tiles increase in size, their thickness invariably also increases, so if an installation requires a larger size, the thickness of the panels can increase to between 20 mm and 30 mm. Adding significantly to the overall weight, this also adds to installation costs, especially if used in walling applications, where the additional size and weight of the panels may necessitate use of mechanical fixings. What's more, building load restrictions may well make cladding of larger areas in natural granite impossible.
Natural texture variations and variations in tone can also make it extremely difficult to achieve consistency over larger areas with natural stone panels – not to mention the risk of damage before, during and after installation due to natural stone's inherent fragility and susceptibility to warping, moisture, chemicals and corrosion.
Finally, use of large quantities of natural granite encourages increased exploitation of natural resources – which is, of course, not very helpful in the conservation of the environment.
Lightweight Granite Stone Panels
Consisting of thin natural granite veneer sheets that are bonded to a choice of honeycombed or polymer aluminium; fiberglass, glass or ceramic backing panels (learn more), lightweight granite panels can be supplied cut-to-measure and ready to install or in full size (2400 mm x 1200 mm) sheets.
As the weight of these panels will not exceed 16 kg/m2 no matter how large they are, they can be quickly and easily installed over any solid surface/substrate without the need for costly, often time-consuming preparatory work by use of adhesives, concealed screws or interlocking channels (all of which are comparatively inexpensive) without fear of exceeding load limitations.
Providing the panels with greater strength, flexibility and impact resistance, the backing process also:
Reduces the risk of damage (breaking/chipping) before, during & after installation
Minimises the risk of panels warping
Increases resistance to corrosion, chemicals and penetration by water/moisture
Also maximising stone utilisation (producing up to 135 m2 of lightweight panels from one m3 of raw stone, whereas the same amount of raw stone would produce just 45 m2 of solid natural stone panels), this process also:
Reduces the exploitation of natural resources and thereby promotes environmental conservation
Reduces the cost per square metre
Lightweight stone panels are also more likely to achieve a more consistent tone/texture throughout larger areas than natural stone.
Summary
Suitable for a virtually limitless range of applications, Lightweight granite stone panels are a more cost-effective, stronger, longer-lasting and more environmentally friendly solution to creating naturally beautiful interiors and exteriors with a more consistent look and feel than solid natural stone.
Learn More
For more detailed information on our granite panels and/or discuss your specific requirements, please do not hesitate to call us on 0203 292 0616 today.